01
Get the perfect view that can not be seen from the ground! New perspective is what makes Drone Photography special. You can get an incredible cinematic video for any needs.
02
We'll create your perfect promo by providing the best quality video and professional drone videographers. Travel blog, company promo or amazing ad – everything is possible!
03
Show your business from a new perspective. We'll capture aerial photos to use for marketing needs and websites. Our high-quality photos are unlike any other pictures.
Aerial Photography and Video Production Services
Quadcopters generally use two pairs of identical fixed pitched propellers; two clockwise and two counterclockwise. These use independent variation of the speed of each rotor to achieve control. By changing the speed of each rotor it is possible to specifically generate a desired total thrust to locate the center.
We're about Quality and Trust.
Out certified photographers guarantee professional approach to every project. Our clients deserve the best!
Operating Area
We currently operate in the Brooklyn area. Businesses outside of a 20 mile radius may require travel expenses. Please contact for more details.
Who We Are
With hundreds of hours in flight, our unique cinematic approach is solidly rooted in a decade of professional experience. Our studio's strength lies in our diverse backgrounds in architecture, cinematography, photography and graphics.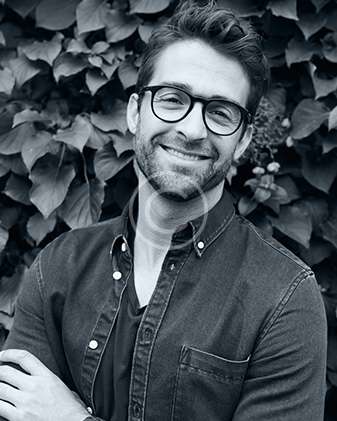 Jason Parkett
Creative Director
Quadcopters differ from conventional helicopters, which use rotors that are able to vary the pitch of their blades dynamically as they move around the rotor hub. In the early days of flight, quadcopters were seen as possible solutions.
We Love our Clients, And They Love Us
Bolloré Transport & Logistics Burkina Faso ayant bénéficié d'un Team building au profit des managers sur le thème « Management- Communication et Cohésion d'équipe », nous avons été satisfaits sur l'agencement du programme, la qualité des intervenants et la pertinence des thématiques.
Pour une future collaboration, nous entrevoyons une intégration du cabinet Human Project dans notre base de fournisseurs.
Ayant bénéficié des services d'externalisation et de location de véhicules auprès de Human Project, Huawei Technologies (Burkina Faso) SA, est satisfait de sa collaboration avec le cabinet. Durant ces 03 dernières années, nous n'avons pas eu de problèmes majeurs. Le cabinet répond à nos besoins dans les plus brefs délais et de façon très professionnelle.
Nous espérons continuer la collaboration avec Human Project tout en espérant une continuité assidue de leur professionnalisme et aussi une intégration des services de maintenance et de nettoyage dans les bureaux et villas de Huawei Burkina.
ORYX BURKINA SA bénéficie des services de mise à disposition du staff pour les stations depuis plusieurs années par le cabinet Human Project. Human Project nous garantit une totale transparence dans les déclarations fiscales et sociales du personnel. Nous entrevoyons de bonnes perspectives futures avec le cabinet.
Recent Posts
Le 12 septembre 2023 marquait l'ouverture du bureau TOUREX CORPORATE de Ouagadougou au Burkina Faso. A l'occasion, entre autres invités de marque dont le Dr. Mamadou Coulibaly, Président du Conseil d'Administration de l'Institut National de la Statistique de Côte d'Ivoire et Monsieur Abdel Khader TOURE, Directeur Général de TOUREX CORPORATE Groupe, HUMAN PROJECT GROUP fut représenté par son PCA, Dr…
Débuté le 7 septembre 2023 au Conseil Régional de Bobo-Dioulasso, les 7emes Café RH organisés par le Réseau des Professionnels en GRH voient la participation totale de Human Project Group en tant que Sponsor, Modérateur, et Communicateur sur le thème du Management Stratégique des Entreprises et Organisations. Nous apportons ainsi notre expérience et expertise au développement de la profession des…
Conformément à l'avis de recrutement publier dans le journal Sidwaya N° 9822 du lundi 6 février 2023, le Cabinet HUMAN PROJECT a reçu un mandat de la Société Nationale de Gestion du Stock de Sécurité Alimentaire (SO.NA.GE.S.S) pour assurer le recrutement de personnel en vue de renforcer ses équipes dans le cadre de la mise en œuvre du Projet d'Appui…